Photo Album of the Past!

2003 through 2010
February 2010 Annual Antique Show and Sale
SlideShow / Photos

YouTube - best viewed in HD 1080p & turn up your sound!
September 2009
Guadalupe Dunes Ten Commandments Exhibit


2009 Heritage Square Park and
Branch Millstone Dedication
What makes the Historical Society tick?
Answer: Our Volunteer Members
In 2008 over 125 members volunteered their time and 28 of those members donated over 100 hours! Click here to see who makes the Society tick!
28th Annual Antique Show & Sale
2009 Slide Presentation
or click here for YouTube with Music
Atlantic City
of the West,
Gateway to the Dunes

2009
Branch Street Independence Day Photos

Branch Street Independence Day Ceremony & Ribbon Cutting

Branch Street Independence Day Police & Fire Departments

January 4th, 2009
Christmas Concert in Heritage Square followed by the
Christmas Parade in the Village of Arroyo Grande
2008


Elegant Evening in the Village of Arroyo Grande
photos from the Society and around the entire Village
2008


2008 Annual Yard Sale
Back after a two year absence!


4th of July Village Green Celebration Photo Album!
2008


32nd Annual Charter Day BBQ
June 29, 2008



America In Bloom Judges Luncheon June 3rd, 2008
Heritage House Gardens (click slideshow)



2008 Arroyo Grande Strawberry Festival Cook-Off
a Benefit for the Historical Society



May 2008 Mixer at the IOOF Historic Hall (click slideshow)



Antique Show and Sale 2008
Click slideshow
or click here and Visit YouTube



Click here for photos and some video of our December 2007 Railroad Weekend (click slideshow)



Arroyo Grande In Bloom

The Historical Society is one of the team partners in Arroyo Grande In Bloom, playing a significant role in the category of Heritage. Click Here to view a short film about the program.


First Annual Arroyo Grande
Christmas Parade
2003


Grover Beach
Holiday Parade
2003

South County Historical Society
Christmas Walk
2003


Santa Margarita de Cortona
Asistencia
2004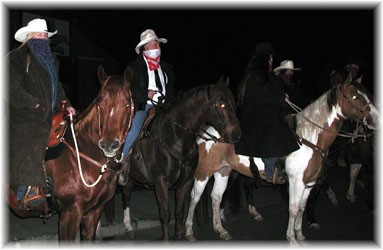 The Walker Hemmi Tragedy
Requiem
2004


1937 Farmall
Tractor Dedication

Charter Day 2005

67th Annual Harvest Festival Photos!
Photos from our
Summer 2004 Events!!