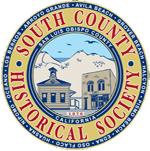 NEWS & EVENTS


South County Historical Society Newsletter

Did you know that our Newsletter is available on line? Click on The Heritage Press for the latest issue.

Click Here to Read the Heritage Press Newsletters


Summer Theatre is Here!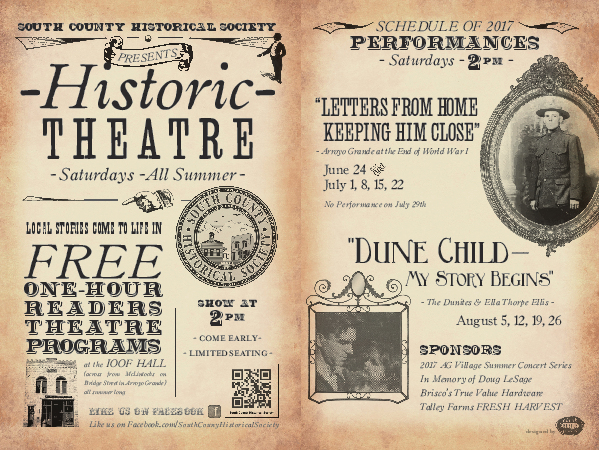 DUNE CHILD - My Story Begins OPENS August 5th

South County Historical Society opens its final production for the 7th season of Summer Historic Theatre on Saturday August 5.

An entertaining autobiographical tale of writer Ella Thorp Ellis growing up as the only child living with the Dunites in the Oceano Dunes during the Great Depression. One hour program Saturdays at 2PM through August 26. IOOF Hall 128 Bridge Street, Arroyo Grande. FREE 805-489-8282
Past Events
This year's 35th Antique Show and Sale was a huge success! Thank you to everyone who participated and attended.

Click here for photos from the 2015 - 34th Antique Show!
Click here for photos from the 2014 - 33rd Antique Show!