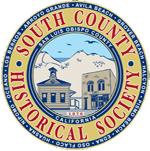 MUSEUM STORE

2016 Historical Society Calendar

Order your Calendar today - proceeds benefit the South County Historical Society and the Arroyo Grande Library - Click Here to Order!


The Society offers many books on the history of the South County area. Click Here for titles and purchase options.

More Coming Soon!